"ASM Global operates hundreds of stadiums, convention centers and arenas around the globe which boost local economies, employ area residents and provide meaningful opportunities for the communities we call home. As part of our ASM Global Acts corporate responsibility platform, the ASM Global Stars scholarship program further strengthens our efforts and solidifies our intention to make a difference in the communities where we do business.

The path to pursuing an education and career looks different for everyone, and there are inevitable obstacles along the way. Yet some have greater barriers than others, and our goal is to help level the playing field for anyone looking to advance their education.

We are incredibly proud to support students in our local communities by investing in their education and making college accessible and affordable, and by offering career development opportunities for our future leaders. We want every student to focus on their future potential, not the financial constraints of receiving an education."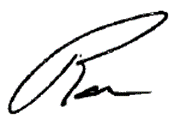 Ron Bension
President & CEO
---
"We believe it is our responsibility to provide accessible pathways for students to pursue their education and career goals. Now in its second year, we are thrilled to expand this program to more students to encourage and develop the next generation of ASM Global team members who will lead our company to greater success."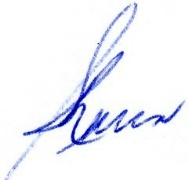 Shauna Elvin
Chief Human Resources Officer
Applicants to the ASM Global Stars Scholarship Program must:
Self-identify as one or more of the following:

Female (any race/ethnicity)
Black or African American
American Indian or Alaska Native
Hispanic or Latino
Asian
Native Hawaiian or other Pacific Islander

Be high school seniors or graduates, or current undergraduate students residing in the United States
Plan to enroll in part-time or full-time undergraduate study at an accredited two-year or four-year college or university, or vocational-technical school, for the entire upcoming academic year
Be pursuing a degree in one of the following areas of study (or similar):

Business/International Business (Marketing, Information Systems, Accounting, Finance, Human Resources)
Hospitality/Entertainment/Sports Management
Culinary Arts
Communications/Public Relations/Digital Media
Information Technology
Graphic Design

Have a minimum grade point average of 2.5 on a 4.0 scale (or its equivalent)
Demonstrate financial need
Reside within 25 miles of one of the following cities:
Mobile, AL
Glendale, AZ
Fresno, CA
Long Beach, CA
Los Angeles, CA
Oakland, CA
Ontario, CA
San Francisco, CA
Denver, CO
Ft. Lauderdale, FL
Jacksonville, FL
Honolulu, HI
Chicago, IL
Rockford, IL
Louisville, KY
New Orleans, LA
Baton Rouge, LA
Baltimore, MD
Detroit, MI
Grand Rapids, MI
Minneapolis, MN
Kansas City, MO
Winston-Salem, NC
Lincoln, NE
Las Vegas, NV
Albany, NY
Brooklyn, NY
Cleveland, OH
Columbus, OH
Tulsa, OK
Philadelphia, PA
Pittsburgh, PA
Irving, TX
El Paso, TX
Midland, TX
San Antonio, TX
Salt Lake City, UT
Richmond, VA
Tysons, VA
Employees of ASM Global, ASM Global Acts Foundation, or their affiliates, and children of those employees, are not eligible.
As part of your application, you must upload the following:
A current, complete transcript of grades. Grade reports are not accepted. Transcripts must display student name, school name, grades and credit hours for each course and term in which each course was taken.
NOTE: If you are providing SAT or ACT test scores, and those scores are not listed on your high school transcript, you will need to upload a copy of your test score report(s) separately. If you are uploading a college transcript, those scores are not required.
One online recommendation form must be submitted on your behalf no later than June 8, 2023 3:00 pm 3:00 p.m. Central Time.

Your application is not complete unless all required materials are submitted electronically.