ANGI has established the John and Barbara Grimmer Scholarship Program to assist ANGI Energy Systems, LLC employees' children and grandchildren who plan to continue their education in college or vocational school programs. Renewable scholarships are offered each year for full-time study at an accredited institution of the student's choice.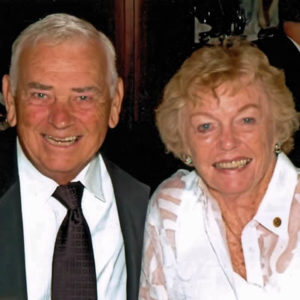 John and Barbara Grimmer have always been very committed to higher education and are honored to have this scholarship named for them by their sons.
John graduated from Purdue and Barbara from Butler University, so they both value advanced education goals. John worked for Cummins Engine Co. for 17 years, but his entrepreneurial spirit demanded he start his own business, GrimmerSchmidt Compressors and later Hurricane Compressors, and finally the purchase of ANGI in 1997. All five sons have worked in and had ownership of these companies.
"What better way to say 'thank you' to employees who have been essential to the success of ANGI. We are sure this scholarship program will be of benefit to the families of ANGI," said John.
John Grimmer passed in July of 2017, and Barbara continues to enjoy spending time with family in retirement.
This program is administered by Scholarship America®, the nation's largest designer and manager of scholarship, tuition assistance, and other education support programs for corporations, foundations, associations, and individuals. Eligibility for individual programs is determined at the sole discretion of the sponsor and eligible applications are reviewed by Scholarship America's evaluation team. Awards for this scholarship are granted to eligible recipients without regard to race, color, creed, religion, sexual orientation, gender, disability, or national origin.