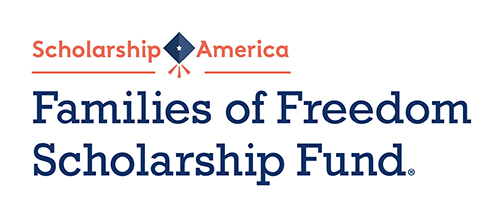 The Families of Freedom Scholarship Fund
The Families of Freedom Scholarship Fund benefits financially needy dependent children, spouses, and domestic partners of 9/11 victims.
Scholarship assistance is available to eligible students who enroll in an undergraduate program of study at an accredited two- or four-year college or university, or vocational-technical school. Funding for the graduate program will end with the close of the 2020-2021 academic year. Most funds provide scholarship assistance for a maximum of four years or its equivalent, depending on total funding available. Our financial need formula is used to determine award amounts for each eligible student.
To start the application process, please click on the Apply Now button below.