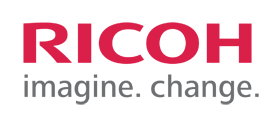 Ricoh USA, Inc. Scholarship Program
Ricoh USA, Inc. has established a scholarship program to assist employees' children who plan to continue education in college or vocational school programs.
This program is administered by Scholarship America®, the nation's largest designer and manager of scholarship, tuition assistance and other education support programs for corporations, foundations, associations, and individuals. Awards are granted without regard to race, color, creed, religion, sexual orientation, gender, disability, or national origin.
Ricoh USA, Inc. has partnered with Scholarship America to assist students. Clicking "APPLY NOW" will bring you to Scholarship America's Student Portal.
APPLICANTS MUST BE:
Dependent children* of full-time Ricoh USA, Inc. employees in the U.S. (including Ricoh Latin America Miami employees) who have a minimum of one (1) year of employment with the company as of the application date.
High school seniors or high school graduates who plan to enroll, or students who are already enrolled, in full-time undergraduate study at an accredited two- or four-year college, university, or vocational/technical school.
The application deadline is 11:59 p.m. CST May 15, 2018.
*For purposes of the Ricoh USA, Inc. Scholarship Program, "children" are defined as:
Natural children, including legally adopted children
Stepchildren: Stepchildren who live with the Ricoh employee and/or stepchildren who do not live with the employee but who are claimed as dependents on the employee's tax return
Legal Guardianship as defined by a valid court order
Children of domestic partnership: Subject to completion and approval of domestic partnership on file with the Ricoh Benefits Department.
If selected as a recipient, the student will receive an award in the amount of $2,000.
Awards are renewable up to three additional years or until a bachelor's degree is earned, whichever occurs first. Renewal is contingent upon:

Maintaining satisfactory academic performance (a 2.0 cumulative GPA on a 4.0 scale)
Maintaining full-time enrollment
Continuation of the program by Ricoh USA, Inc.

Awards are for undergraduate study only
Please note that awards are renewable only for the traditional time it takes to complete a program (4 years for Bachelor Degree, 2 years for Associate Degree, Vocational Program will be identified upon selection.) Awards cannot be extended beyond the traditional time frame due to additional semesters needed to graduate.
Scholarship recipients are selected on the basis of:
academic record
demonstrated leadership
participation in school and community activities
work experience
statement of educational and career goals
financial need (as calculated by Scholarship America)
Ricoh reserves the right to discontinue the program, with or without notice.
Selection of recipients is made by Scholarship America. In no instance does any officer or employee of Ricoh USA, Inc. play a part in the selection.
Notification
Applicants will be notified in June. Not all applicants to the program will be selected as recipients. Those that are not selected as recipients may apply again if they continue to meet the eligibility requirements.
Payment of Scholarships
Scholarship payments for the Ricoh USA, Inc. Scholarship Program are processed by Scholarship America in one installment in early August.
As part of your application, you must upload the following document by May 15, 2018:
A current, complete transcript of grades. Grade reports are not accepted. Transcripts must display student name, school name, grades and credit hours for each course and term in which each course was taken.
Also as part of your application, one online recommendation form must be submitted on your behalf by May 18, 2018.
Your application is not complete unless all required documents are submitted electronically.