William C. Ford, Jr. Scholarship Program
Application status: Closed
The Ford Motor Company has established the William C. Ford, Jr. Scholarship Program to assist the children of employees who plan to continue their education in college or vocational school programs.
A message from Executive Chairman Bill Ford: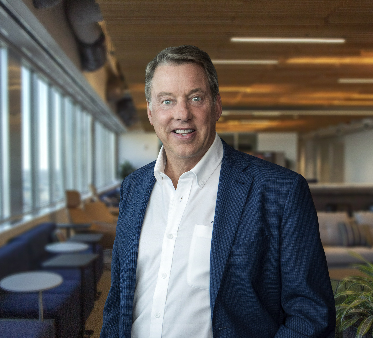 Helping support education opportunities for the children of our extended Ford family members continues to be extremely important to me. Over the years, I have heard from many of you and your children about the importance of the scholarship in achieving their goals and I look forward to offering the program once again in 2019.
The William Clay Ford, Jr. Scholarship program, which provides $1,500 in tuition assistance for children of U.S. Ford employees, is now open for enrollment. To qualify, students must be sophomores in college during the 2019 fall term.
While academics are important, understanding the value of giving back to the communities in which we live is also a priority. For this reason, we also incorporate a community service component to the selection criteria. I encourage everyone who is eligible to submit an application.
My thanks to those who have already participated in this program for your kind comments and support. Education has been a central element of Ford's community involvement since we were founded. I am happy to bring that tradition to families inside the company as well. — Bill Ford
This scholarship program is administered by Scholarship America®, the nation's largest designer and manager of scholarship, tuition assistance and other education support programs for corporations, foundations, associations and individuals. Awards are granted without regard to race, color, creed, religion, sexual orientation, gender, disability or national origin.
Applicants to the William C. Ford, Jr. Scholarship Program must be:
first-time applicants to the William C. Ford, Jr. Scholarship Program
United States citizens
dependent children of full-time active (as of July 29, 2019) Ford Motor Company salaried and hourly employees (excluding agency and subsidiaries)
unmarried
under the age of 25 (as of July 29, 2019)
students who are already enrolled in a full-time undergraduate course of study at an accredited two-year or four-year college, university, or vocational-technical school in the United States
must be classified as an undergraduate sophomore for fall term 2019 (as determined by your post-secondary institution)
Award information:
One-time scholarships of $1,500 each will be granted to the top 25% of students based on academic achievement, leadership and participation in school and community activities.
The scholarships may only be used for tuition and required fees.
Awards may not be used to offset costs for room, board, books, or supplies.
Selection of recipients is made by Scholarship America. In no instance does any officer or employee of Ford Motor Company play a part in the selection. All applicants agree to accept the decision as final.
Notification
Applicants will be notified in September. Not all applicants to the program will be selected as recipients.
Payment of Scholarships
Scholarship America processes scholarship payments on behalf of Ford Motor Company. Payments are made in October. Checks are mailed to each recipient's home address and are made payable to the school for the student.
As part of your application, you must upload the following document:
A current, complete transcript of grades. Grade reports are not accepted. Unofficial or online transcripts must display student name, school name, grades and credit hours for each course and term in which each course was taken
Your application is not complete unless all required documents are submitted electronically.